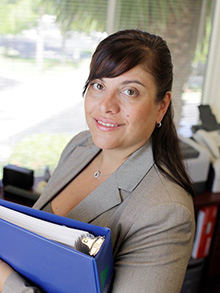 JJill Matzat holds a Bachelor of Science in Biochemistry from the State University of New York at Stony Brook and a Bachelor of Science in Nursing from Barry University in Florida. She is a regulatory expert with over 20 years of clinical research experience, providing training and consulting services to numerous leading companies in the pharmaceutical/biologic and medical device industries. Her experience includes all aspects of monitoring clinical trials, investigator recruitment, monitoring plan and report development, protocol, and CRF development, SOP writing, development of study specific educational materials and project management.
Jill received certification as a clinical research associate from the Association of Clinical Research Professionals in 1996. In 1998, she founded Medical Research Management, Inc. and developed "Fundamentals of Clinical Research". Jill is also one of the founders of a Contract Research Organization, CRA Solutions (www.cra-solutions.com) which currently offers consulting services to both domestic and international Medical Device, Pharmaceutical, and Biotechnology companies in the capacity of project management and monitoring.
Jill is a frequent guest speaker at conferences and seminars, including the Association of Clinical Research Professionals (ACRP) Annual Conference. As an ACRP member, she is a past Chairperson of the Trainer's Forum and has been a 3 09/23/21 participant on the Government Affairs Committee, Education Committee, and Content Expert Subcommittee. She addressed a conference sponsored by the Office of Human Rights Protection.
Jill held adjunct faculty status at Vanderbilt University 2004-2005 and was the 2008 recipient of the Certificate of Merit Award sponsored by the United States Office for Human Research Protections. In 2011 Health Improvement Institute awarded Medical Research Management, Inc. / CRA Solutions, Inc. for Excellence in Human Research Protection for best practice monitoring.